3G Warehouse is Long Island's only woman-owned 3PL business specializing in integrated operations, warehousing and transportation services. 3G is dedicated to superior customer service and to helping clients select the right transportation solutions.
3G is committed to providing clients with the best in cost effective transportation services. Personalized service and attention to detail allows 3G to better understand a client's needs. 3G promises thorough preparation and a constant and open line of contact so that clients never have to worry when their freight will arrive.
The team at 3G is also committed to individualized service. Not everyone's transportation needs will be the same and 3G understands that. Each client will have special needs and services and 3G does everything possible to meet those needs in a cost effective manner.
With facilities in New York, New Jersey, and Nevada, 3G is able to serve all customers with the best warehousing services but also offers its clients full access to the online warehouse management system. This system allows customers to see real-time inventory and to review order history. The management system sets 3G apart and allows clients to feel as though they are working in the same office as the 3G team. Clients can depend on 3G to be attentive but can also use the online system for inquiries as well.
By negotiating with different carriers, 3G is able to ensure that customers are receiving reasonable and reliable rates. With the cost of transportation services rising, it is important to 3G that clients are not forced to sacrifice exceptional service for great rates; 3G believes that clients deserve both.
3G Warehouse is a company that prides itself on its professionalism and paying close attention to the client's needs. The 3G commitment is to remain one of the best warehouses on Long Island's and to continue to provide exceptional service!
PERSONALIZED SERVICE THAT IS GUARANTEED TO HELP YOU ACCELERATE COMMERCE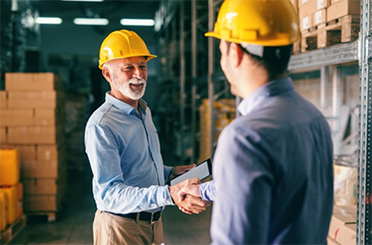 We want to hear from you!
We are excited to learn about your business and how we can be your logistics solution.
3G Warehouse, Inc.
565 Broadhollow Road, Ste 1
Farmingdale, New York 11735