Logistics requires the integration of myriad bits of information: inventory, warehousing, transportation, material handling, packaging, even security measures. 3G Warehouse skillfully facilitates all Import / Export goods between the warehouse and their destination via Premier Transportation Services, the in-house, full-service transportation company.
3G works in concert with customers, so they never have to worry when their freight will arrive at warehouses. By using an in-house transportation company, 3G Warehouse can fully monitor customer freight, from pickup to warehouse delivery.
3G Warehouse uses the sheer number of packages leaving their facilities to their advantage: they negotiate competitive rates with different carriers based on the volume of freight they move on a daily basis. Integrating huge inventories with distribution and freight gives 3G the ability to offer customers reasonable and reliable shipping rates.
In-house contract carriers
LTL (less than truckload) shipments/TL Shipments
Same day shipping
Combining of shipments to reduce costs
Bulk Mailing (USPS)
Advance shipping notices
Lift gate services
Refrigerated Transportation
Cross docking & Consolidating
UPS, FedEx, USPS
Flatbed Services
PERSONALIZED SERVICE THAT IS GUARANTEED TO HELP YOU ACCELERATE COMMERCE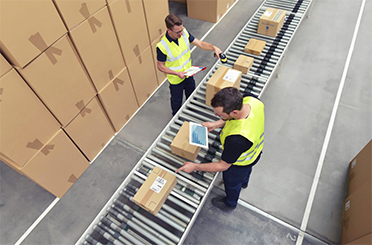 We want to hear from you!
We are excited to learn about your business and how we can be your logistics solution.
3G Warehouse, Inc.
565 Broadhollow Road, Ste 1
Farmingdale, New York 11735