Pick n pack is a warehousing and order completion technique that 3G uses to better serve our customers. A computer generates a list of items to be transported and the items are then picked from warehouse shelves. Once the order is complete it is packed and shipped off to a business to business market or a business to consumer market. Either way your goods will be shipped in a timely fashion, helping to make your business more efficient.
There are many advantages to pick-n-pack. 3G is truly a "one stop shop" when it comes to your warehouse and transportation needs. You can store, pack and fulfill orders all though one central warehouse. This not only saves you time but it also saves you money. Your delivery costs will be kept to a minimum and you can be sure that your goods will be delivered on time. Give 3G a call today so that our team can discuss the benefits of pick-n-pack with you and design a plan for your business.
PERSONALIZED SERVICE THAT IS GUARANTEED TO HELP YOU ACCELERATE COMMERCE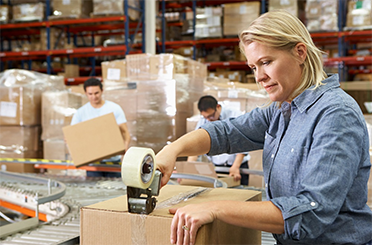 We want to hear from you!
We are excited to learn about your business and how we can be your logistics solution.
3G Warehouse, Inc.
565 Broadhollow Road, Ste 1
Farmingdale, New York 11735